HOT Style meets Judy P
While out at the fabulous fundraiser for HOT on a cool wet evening, HOT style spotter Claudine Eccleston had to find out more about Judy P's unique style.
What brings you to the Kino? Where do you live? "As CEO of Drawing Life I have a desk in the Kino and often come over for meetings and movies. I live in the Old Town."
Where do you usually buy your clothes? Why?
"I like the combination of high-street clothing as well as design and vintage."
How would you describe your style? Talk me through your outfit?
"My outfit is a combo of the above. I also love Tracey Neuls shoes."
Judy explained how these shoes was made from Sanderson fabric. Turns out it's called the Geek and according to their website "is an extremely limited edition, made of original 1960's Sanderson archival textiles, discovered by Tracey herself at an interior salvage design company called Retrouvius, in London. Every single shoe is completely unique and combines the legacy of both iconic companies.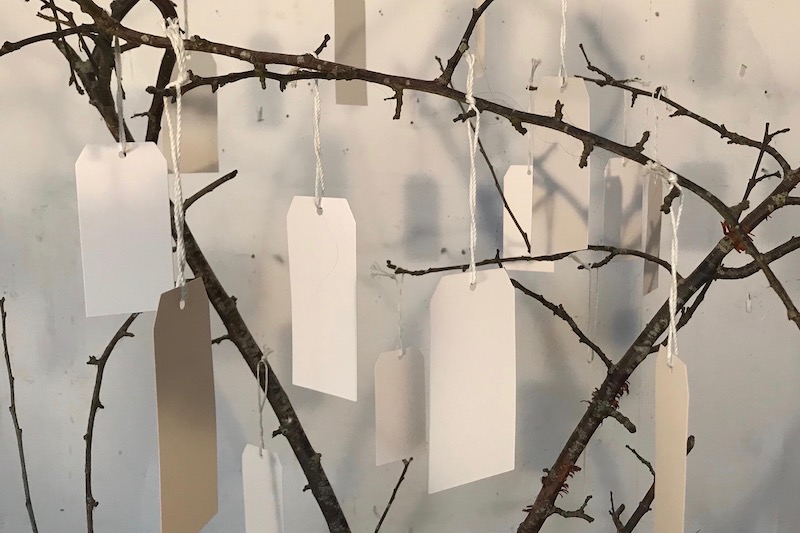 How do you usually spend your time? What do you do? Job? Fun? "I run Drawing Life, a charity that brings art to people living with dementia. I also write non-fiction, as well as art reviews and other related things."
Judy was very busy preparing for a show which runs from 28 September to 19 October at the Depot in Lewes.
What are your favourite clothes? "My favourite would include the couple of Vivian Westwood dresses. I agree with her dictum: buy better, buy less."
Where do you get your inspiration for your look? Do you have a favourite designer? "My fashion heroes are Coco Chanel and Vivienne Westwood."
If you were to give style advice, what would it be? "KEEP IT SIMPLE, KEEP IT FUN!"
Follow @drawinglifeuk
Also in: Arts News
«
Hastings Storytelling Festival 2019
Huge UK funding pot for charities
»