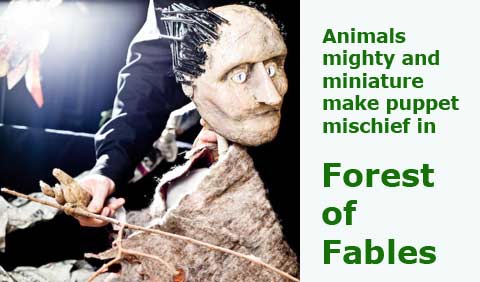 Who is the strongest — the North Wind or the Sun? Will the question be answered by Loudmouthed Lion with a gnat in his ear, or Ass on her high heels, Fox in search of cheese or Spider as she knits and swings in the Fabulous Forest?
St Leonards puppeteers Idol Rich bring home these ancient tales from Aesop, once described by GK Chesterton as "truths deeply engaved on the rocks where humans have passed", in a show with music, scenography by Peter Quinnell, and unlimited imagination.
Idolrich are at 01424 203944, info@theatrerotto.co.uk and www.idolrich.co.uk.
Also in: HOT Tots
«
It's child's play, really